Magy II, Central heating magnetic filter, protecting the combi boilers from the damaging effects of sludge. The super compact design provides an opportunity to fit in all small areas.
The best performance will be achieved by injecting G1 inside the heating system
Magy II homeowner benefits:
Prevention of boiler break down during the normal operation of the boiler.
Increase combi-boiler lifespan.
Decreasing maintenance cost up to 80%.
Decreasing technician time in customer house for service.
Decreasing energy cost up to 18%.
Prevents temperature fluctuation in domestic hot water.
Reducing CO2 emission up to 6%.
5 Years warranty
Magy II installer benefits:
fast and easy installation
Fits horizontal and vertical pipework
Easy to service
Supplied fully assembled and ready for installation | Cartidge body | Polyamide PA66+30% Glass fiber |
| --- | --- |
| Filter Cap | Polyamide PA66+30% Glass fiber |
| Filtering Cartridge | AISI 304 |
| O-ring Seal | NBR |
| Magnet | Neodymium REN42 B=12000 Gauss B(max T) / B(room T)<1% (max T=120°C, Room T=20.5°C) Tested according to ASTM A977 regulations |
| Compatible fluid | Water, Water+Glycol |
| Maximum operating pressure | 3 bar |
| Operation temperature | 0-90 °C |
| Cartridge filter mesh | 800 μm |
| Operation noise | 0 db(A) According to EN13443 |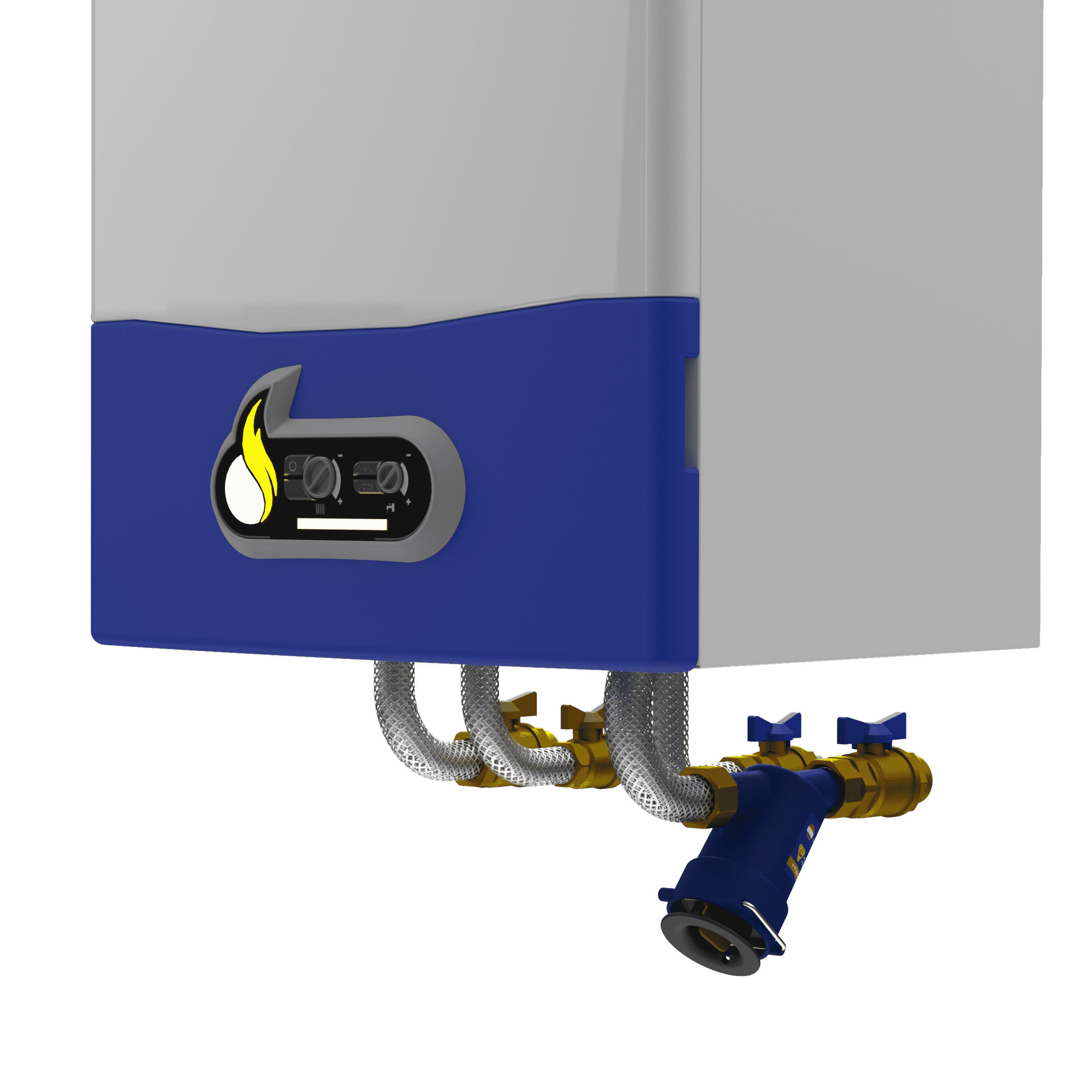 Magy II installation guide:
Magy II fits on the return pipe of combi-boilers to prevent boiler break downs. and will capture magnetic and non-magnetic particles during the normal operation of the system.